Tapestry Siena
Tapestry Siena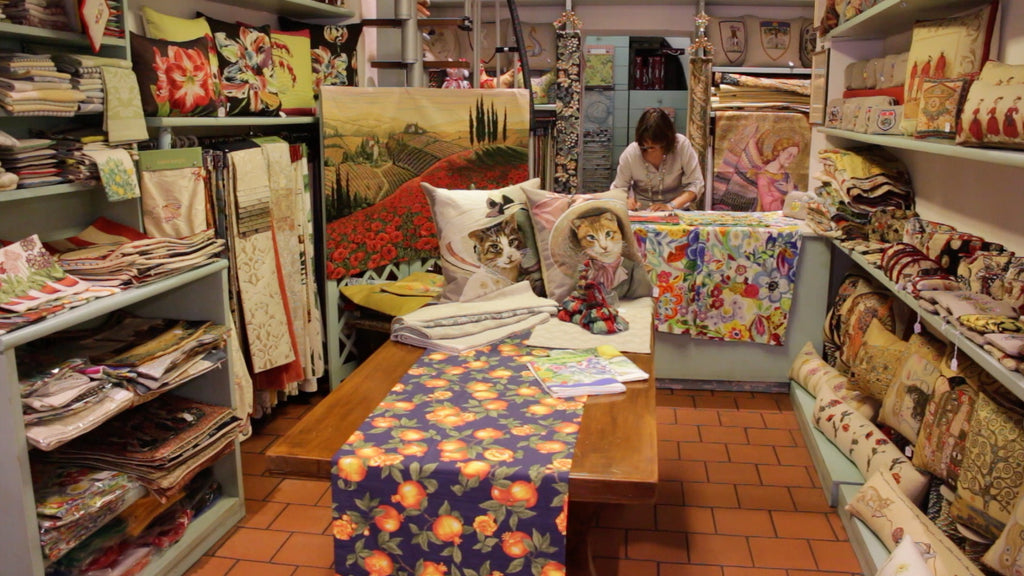 At Tapestry Siena you can find traditional home accessories with a great quality of fabrics as pillows, closet key tassels and also beauty made with particular products, for example obtained from wall tapestry representing tuscan countryside or coat of arms of Siena's Contradas. Tapestry Siena has been certified by the Syndicate for the Protection of Palio to put Contrada's coat of arms on their productions.
Today it's possible to buy online lots of products that you can find in the shop and, in the majority are made in the laboratory in Pian dei Mori in Sovicille.
At Tapestry Siena a great importance is given to the tradition with an aspiration to innovation.
In the future the intention is to consolidate the crafts know how that distinguishes the shop and to make in known not only in Siena but in Italy and abroad.